Daily News
Watch Amanda Gorman Read Her Super Bowl Poem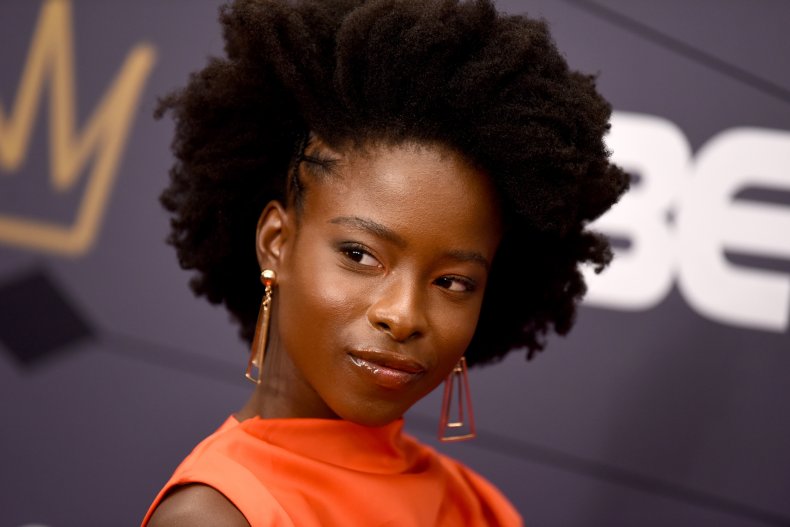 Amanda Gorman treated Americans to yet another moving poem during Super Bowl LV on Sunday.
As the first-ever poet to recite a poem at the Super Bowl, the Nation's Youth Poet Laureate Gorman performed an original piece honoring the resilience and leadership three Americans named Super Bowl LV's honorary captains: Los Angeles educator Trimaine Davis, Florida nurse manager Suzie Dorner and Marine veteran James Martin, who works with nonprofit organization Wounded Warrior Project and created a virtual discord to help veterans connect with one another amid the pandemic.
"Today we honor our three captains for their actions and impact in a time in in certainty and need. They've taken the lead, exceeding all expectations and limitations, uplifting their communities and neighbors as leaders healers and educators," Gorman said. "James has felt the wounds of warfare but this warrior still shares his home with at-risk kids. During Covid he's even lent a hand, live-streaming football for family and fans. Tremaine is an educator who works non-stop, providing his community with hot spots, laptops and tech workshops so his students have all the tools they need to succeed in life and in school. Suzie is the ICU nurse manager at a Tampa hospital. Her chronicles prove that even in tragedy hope is possible. She lost her grandmothers to the pandemic and fights to save other lives in the ICU battle zone, defining the front-line heroes risking their lives for our won. Let us walk with these warriors, charge on with these champions and carry forth the call of our captains. We celebrate them by acting with courage and compassion, by doing what is right and just. For while we honor them today, it is they who every day honor us."
You can view the performance in its entirety in the video below.
In a statement, NFL Commisoner Roger Goodell announced Davis, Dorner and Martin.
"We are honored to recognize these three individuals who represent the best in all of us," Goodell said. "During this incredibly challenging time in our lives, Trimaine, Suzie, and James have exemplified the essence of leadership, each in their own way. We are grateful for their commitment and proud to share their stories and recognize them during this special moment on Super Bowl Sunday."
Following Gorman's poetry reading, Davis, Dorner and Martin aided in the Super Bowl coin toss.
Gorman's poem comes on the heels of her highly praised performance at President Joe Biden and Vice President Kamala Harris' inauguration in January. Gorman recited her original poem, "The Hill We Climb," during the event. The video of that reading has since gone viral amassing millions of views, and it gained Gorman a wide following and fandom.
In fact, the poem was so popular that it led writer's publisher, Viking Books for Young Readers (an imprint underneath Bertelsmann SE's Penguin Random House), to announce plans to print one million copies of each of her upcoming books, including her first work, The Hill We Climb: An Inaugural Poem for the Country, set to debut on March 16.
The 22-year-old poet will publish two more books—the poetry collection The Hill We Climb and Other Poems and a picture book called Change Sings: A Children's Anthem—later in 2021.