Daily News
Coca-Cola, Facing Backlash, Says 'Be Less White' Learning Plan Was About Workplace Inclusion
Coca-Cola, facing mounting backlash from conservatives online, has responded to allegations of anti-white rhetoric after an internal whistleblower leaked screenshots of diversity training materials that encourages staff to "try to be less white."
On Friday, Karlyn Borysenko, an activist who supports banning critical race theory, shared images from an internal whistleblower of the company's online racism training. The slides included tips to learners on how to be "less white, less arrogant, less certain, less defensive, less ignorant and more humble."
"In the U.S. and other Western nations, white people are socialized to feel that they are inherently superior because they are white," one of the slides read. "Research shows that by age 3 to 4, children understand that it is better to be white."
A Coca-Cola spokesperson confirmed that the course is "part of a learning plan to help build an inclusive workplace," but also noted that "the video circulating on social media is from a publicly available LinkedIn Learning series and is not a focus of our company's curriculum."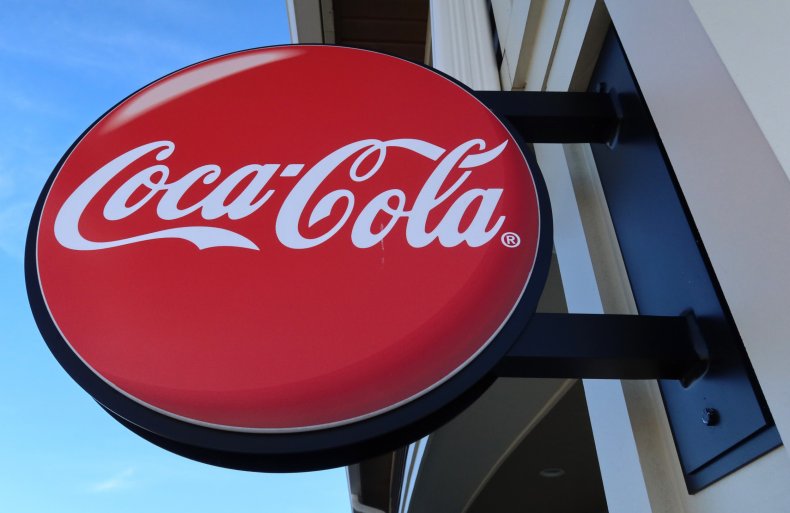 "Our Better Together global learning curriculum is part of a learning plan to help build an inclusive workplace," the spokesperson said in a statement. "It is comprised of a number of short vignettes, each a few minutes long. The training includes access to LinkedIn Learning on a variety of topics, including on diversity, equity and inclusion."
The company was referring to a YouTube video shared online by Borysenko, during which she discusses and displays screenshots from the LinkedIn training course by American best seller Robin DiAngelo.
Antiracism training has become a divisive topic in America. In response to the police killing of George Floyd, liberals and progressives ramped up efforts to address systemic racism and view such training as necessary. Proponents of critical race theory have called for white people to acknowledge the advantages of being white for a more equitable society.
On the other hand, some conservatives deny the impact of widespread institutional racism and others believe that diversity training is being weaponized against the American people. Many took to Twitter to criticize the "be less white" language used in the LinkedIn diversity training materials used by Coca-Coca.
Conservative political commentator Candace Owens railed against Coca-Cola and urged employees to file lawsuits against the company.
"If a corporate company sent around a training kit instructing black people how to 'be less black', the world would implode and lawsuits would follow. I genuinely hope these employees sue @CocaCola for blatant racism and discrimination," she tweeted.
Joshua Foxworth, who ran for the House to represent Texas' 14th Congressional District in 2020, tweeted, "If your congressman does nothing when Coca-Cola tells it's employees to 'Try to be less White' but would rush to any available mic if this was said about any other race, can it truly be said that they represent every American in their district, or just the ones the media allows."
Nigel Farage, reform UK leader and senior editor-at-large for Newsweek's "The Debate," also criticized the racism training materials. "So, to be less white means you'll be less arrogant, less ignorant—I mean, the list goes on: 'try to be less white'," he said. "The inference here is clear, isn't it? That white is bad; white means supremacist; white means you look down your noses at everybody else; white means you are guilty!"
"Try to be less black. Try to be less Asian. Try to be less Indigenous. Can we say that? No? Then why can Coca Cola tell their staff to be less white?" Twitter user @JPLuis1 wrote.
Newsweek reached out to Coca-Cola for further comment. This story will be updated with any response.