Daily News
As George Floyd Trail Looms, Cops in Minneapolis Apologize for Detaining Black Victim at Airport
Airport police have apologized for briefly detaining a Black victim instead of the white woman who harassed her at Minneapolis-Saint Paul International Airport in Hennepin County, Minnesota, where authorities are preparing for George Floyd's murder trial.
On February 15, a bystander filmed a video showing airport police briefly detaining a Black victim of verbal abuse rather than a white woman who was harassing passengers. The footage depicts the white woman walking up to travelers, before reaching to grab a mask worn by the Black woman. As the Black victim raises her hands to defend herself, a police officer can be seen intervening by grabbing the Black woman.
"Wrong person, wrong person," bystanders yelled in the video as they pointed to the white woman. "It's her." The cop lets go of the Black woman after roughly 13 seconds to detain the white woman.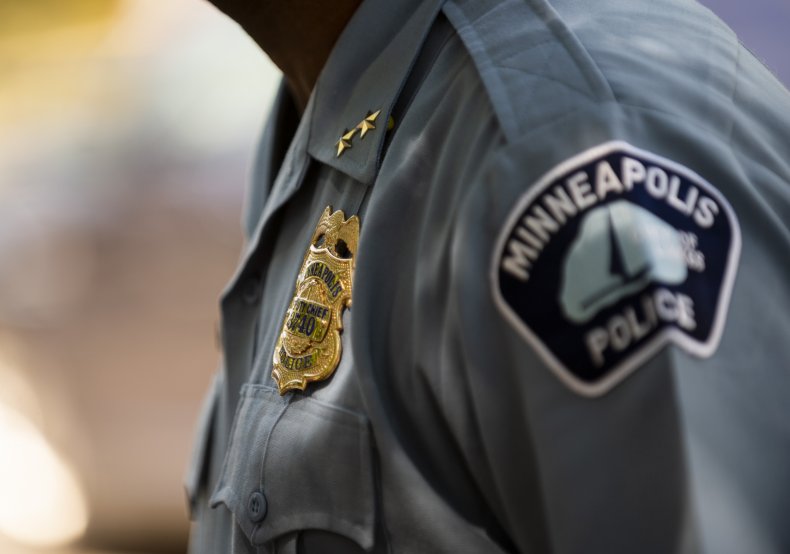 The Metropolitan Airports Commission (MAC) apologized for the initial confusion. "The Metropolitan Airports Commission regrets the confusion that caused the wrong individual to be initially identified as the suspect," a MAC spokesperson said in a statement to KARE 11.
"In the confusion of the moment and based on his understanding of information provided to him by a passenger present, the officer misidentified who had initiated the disturbance and engaged one of the two individuals whom (the woman) had confronted," the spokesperson added. "Bystanders corrected the officer who quickly turned his attention on (the woman)."
The family of the Black woman told the outlet that she believed the situation amounted to racial profiling.
The incident comes as authorities in the city prepare for the upcoming trial of Derek Chauvin, the former police officer charged with killing Floyd. According to the Associated Press, jury selection for the trial will commence March 8, with opening statements starting March 29.
Floyd died May 25 after Chauvin, a white Minneapolis officer, kneeled on his neck for nearly nine minutes as he grasped for air. Chauvin has been charged with murder and manslaughter. The three others officers at the scene have also been charged and will go to trial in August.
Floyd's death triggered a nationwide reckoning and protests across the country against police brutality. Barbed wire and barriers have been placed outside the Hennepin County District Court, where Chauvin will stand trial, as uneasiness looms over the city that was set on fire by angry demonstrators about nine months ago.
"There's going to be very high emotion on all sides of this, and we'll be prepared," said Minnesota Governor Tim Walz.
Minneapolis Mayor Jacob Frey indicated that up to 3,000 officers could be deployed to the area in anticipation for the trial. Police are preparing for the possibly of an acquittal, which would likely trigger further unrest and protests.
Newsweek reached out to the Minneapolis Police Department for comment.